The beginning of the pandemic put test drives on pause. So when they couldn't happen in person, we found an opportunity to make them bigger, bolder, and more exciting.
06
MiniCooper came to us at the height of the Covid-19 pandemic with a challenge – rethink the very idea of what a test drive could be, and deliver this new experience to an audience. We leveraged the target audience's love of travel, and the wanderlust many were feeling at the end of 2020, to create a campaign that positioned the MINI Countryman as an out-of-the-box road trip vehicle.
Meet The Extra Mile, a content series (created in partnership with Thrillist) that took the test drive and pushed it to the max.
---
In The Acceleration Challenge, our first episode of the test drive challenges, an intrepid driver was tested to escape New York and put together the perfect weekend-escape kit fast enough to beat the weekend rush. Throughout this episode, we showcased the Countryman's hands-free phone call feature, ample cargo space and the Twin Powered Turbo Engine.
---
In The Road Less Traveled Challenge, our second episode of the test drive challenges, we brought the Countryman to the Bay, now piloted by foraging sushi chef, Taku Kondo. Throughout this episode, we challenged chef Taku to forage for the night's dinner menu using ingredients from his favorite secret sites - while still making it back to the city to cook for the evening service. We showcased the Countryman's Apple CarPlay compatibility, touchscreen Navigation and handcrafted style.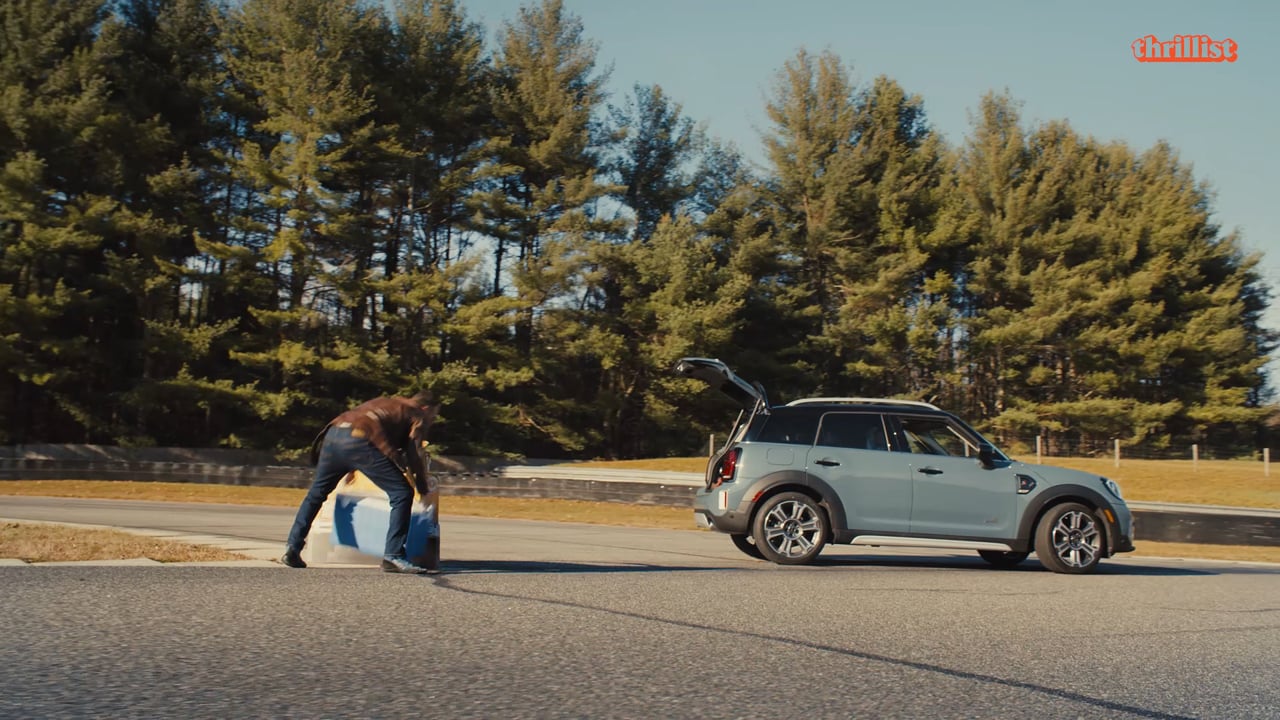 In The Cargo Space Challenge, our third episode of the test drive challenges, we tested a pair of adrenaline-junkie best friends to pack the Countryman with everything they need to hit the hills for a snowboarding trip and then repack the car with a new set of cargo to complete a surfing trip in the same day. Throughout this episode, we showcased the Countryman's cargo space, Apple CarPlay compatibility and Touchscreen Navigation for travel between the two destinations.